Serving American wine since 1992.
We're lucky to be owned by a real Napa valley wine dynasty…
Our current Head Sommelier and an owner, Gerald Weiner is a 7th generation owner of a family-owned Napa valley vineyard.
With that family vineyard founded back in 1877, the Weiner family surely has a grand expertise in wine by and large.
That kind of an expertise attributed to why Gerald decided to found a wine restaurant back in 1992.

Open Table Dinners

2016
People love us on Yelp

2016

Guide Michelin

2016
Travelers' Choice

2016
It is well to remember that there are five reasons for drinking: the arrival of a friend, one's present or future thirst, the excellence of the wine, or any other reason.
Meet our team
We are extremely proud of the fact, that besides having the widest American wines assortment in San Francisco, we also house the best sommeliers and wine experts in California! Owned by a 7th generation wine producer, we are the place to go for a wine advice!
We're truly known for being one of the few wine restaurants in the US to represent mostly our own-produced, American wines… We have them all, from Napa Merlot to Florida Chardonnay and Riesling to Oregon Cabernet and Sauvignon… The fact that we're located in SF means that most of our wines are Californian ones.
All of our wine restaurant sommeliers have at least 5 years of practical experience or more… That kind of a proficiency means that whenever you doubt, which wine is best for you, we'll be right there by your side to give a spot on recommendation. While we mostly serve the American wines, we also have some European wines too, just less.
It's a well-known fact, that it's always best to enjoy your wine or even the sparkling wine while it's being accompanied by some main course. Our restaurant takes this notion quite seriously, having a Main Courses Chef and a team of seasoned cooks, who will be more than happy to cook a perfect dinner for you,  served with a perfect wine pairing.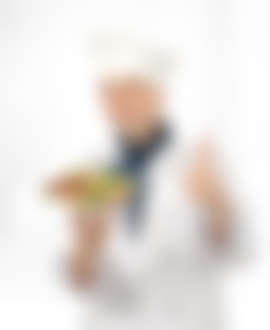 Owner
Our owner has firstly been a wine producer himself, just like his father – Robert Weiner. Their winery in the Napa has been in the family ownership for 7 generations, since 1877.  That makes them stand out as one of the most experienced wine clans in the US. The wine restaurant's founding in 1992 was just another step in the familiar direction.
Sommelier
Michael is originally from New York. There he used to be working at numerous hotel restaurants, advising the pickiest customers which wine will go the best with their dish. After having such an essential work experience, Michael was poised to be a perfect fit for us. Since then he's been working at our restaurant for 12 years and counting.
Sommelier
While his previous work experience included working at various French restaurants, he didn't work with wine initially. But after making a fortunate decision to become a sommelier, he proved himself one of the best people in business, which eventually landed him an intern position with us. It's been 8 years since then and he's our 2nd best now!